Home Inspections - Columbus OH and Surrounding Areas
Need help picking a home inspector? See what our past clients think of our work? Click on the links below to see our Facebook and Better Business Bureau ( BBB ) reviews!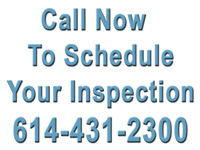 Why do I need an inspection? – The most important reason to get a home inspection is to look for major issues in the home that are not readily observable. A home is made of numerous systems and components, many of which can be expensive to repair. Your inspector is trained to look for defects in a home and the sometimes subtle clues that can reveal otherwise hidden issues. He knows where to look and what to look for. In addition to major issues, your inspection report will give you an idea of the general condition of the property and provide you a list of smaller repair items you may want to take care of after you move in.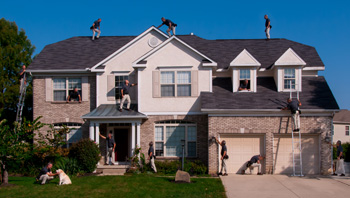 Should I attend the inspection? – Yes, for many reasons. You may want to see issues your inspector finds to fully understand them. Your inspector will educate you on features of the home you may not have been aware of. You will have the opportunity to look through the home in more detail than you did with your Realtor. You and the inspector can discuss any issues found in the home and you can ask any questions you may have.
What is a home inspection? – A general home inspection is an objective, non-invasive, visual inspection of the physical structure and systems of a home. We will go through all accessible areas of the home visually inspecting and checking the operation of everything from windows, doors, and faucets to the thermostat, furnace and sump pump. Your inspector will be looking for defects and health and safety issues large and small. He will inspect the home's exterior, roof, attic, interior, appliances, plumbing, electrical, furnace, water heater, basement, and crawl space. Hundreds of items large and small will be checked. The inspector will typically be onsite three to four hours.
We also offer:
Radon Testing - Typically done as an add-on to a General Home Inspection for a Buyer.
Termite Inspections - Also, typically done as an add-on to a General Home Inspection for a Buyer.
Call or email us anytime. We are happy to answer your questions or schedule your inspection.
We serve the Central Ohio Area including: Columbus OH, Worthington OH, Dublin OH, Westerville OH, Bexley OH, Dublin OH, Gahanna OH, Grandview Heights OH, Grove City OH, Groveport OH, Hilliard OH, New Albany OH, Pickerington OH, Reynoldsburg OH, Upper Arlington OH, Whitehall OH, Powell OH, Blacklick OH, and Clintonville. If your area is not listed, please call us and ask.