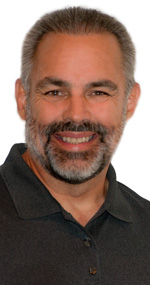 Meet Your Inspector
Jim Maurer is a lifelong resident of Central Ohio and a graduate of The Ohio State University. He has been in the real estate industry for over 30 years. He owns fourteen homes that he rents out and maintains. From managing property, rehabbing, and maintaining homes, to selling existing and new construction homes, he has done it all. Jim -knows- homes. He holds home inspector certifications from the International Association of Certified Home Inspectors and the HomeSpection Training Institute. He is also licensed through the State of Ohio to perform termite inspections and radon testing.
Jim communicates issues found in the home in an easy to understand way both in his reports and when discussing them with clients. His job is not over when he hands you your report. He is happy to answer questions about your home or report for as long as you own your home. Call 614-431-2300 day, evening, or weekend to schedule your inspection.
Click the links below to see Jim's Facebook and Better Business Bureau reviews.